We sat down with Video Game Artist, art lover, and Motley customer, Lauren Mann in Soho, London recently. Having joined the Motley Crew in January, investing in designs from the Emily Robson collection one-by-one, we thought it was high time we got to know her a little better so our Co-Founder Ilana did just that…
Ilana: This is the first time we've met. Tell us about yourself?
Lauren: I grew up in a little town called Malvern. I got a degree in Fine Arts in Bristol, at the University of West England, before moving to London. And since then I have been working in the mobile games industry. I currently work for King, who make Candy Crush. But I'm an artist, so I do all the artwork for stuff like that. Character design, and asset design and producing final artwork for the game. A little bit of programming and things like that…
Ilana: How did you get that job?
Lauren: I kind of fell into it [laughs]… This is about 8 or 9 years ago now, when I graduated it wasn't really a thing because mobile phones weren't that advanced yet. So when I graduated, I tried a few jobs like illustrating greeting cards, a bit of web design. I wasn't really sure what I wanted to do, and my Fine Arts degree was pretty general. It just so happened that my friend in London worked at this little company called "Playfish" that made mobile games, like Facebook games, back before it was a big thing. They were like a start up, and I got the job, and it just seems that the industry has grown since then…
Ilana: What's your favourite game?
Lauren: I mostly play console games really. I really like horror games, Resident Evil is my favourite, Zelda .. there are so many! I am really interested in dark things. I like being scared in controllable conditions, I think it's fun.
Ilana: What's it like being a woman in the gaming industry?
Lauren: I'm quite lucky in mobile gaming – there's always been a 50/50 split because the majority of players are women. Oddly enough, the majority of players are middle aged women, which is interesting because it's such a different demographic than the rest of the industry. So I've always worked in places where there's been a good gender split, and it's getting better as time goes by because people are speaking out, and people are getting involved in campaigns around wage equality, companies publishing their wages by gender, that kind of thing.
Ilana: And have the female characters in gaming evolved?
Lauren: I think they have, yeah. Look how Tomb Raider used to be – their recent release is a little bit more toned down, more realistic to how a woman would look or what she would wear. In our games, instead of having all male characters, we make an effort to avoid having a girl in pink with a bow and eyelashes, have characters that are more tom-boyish, characters that don't fit a set mould, have a more equal number of male and female characters in our games. We're demoulding! So I think the more people talk about it, the more people discuss it, the more improvements. And from the art side, it's really interesting since you are the one designing the characters, you are the one that has to think about what the design is saying, is it saying what you want it to or not.
Ilana: Did you ever consider a career as an artist?
Lauren: My dream would be to go to Italy and paint like the old masters, you know the old school way and do commissions for a living. But unfortunately, that's one of those things that's quite difficult to get the spare time to do. So, yeah, I'm super into fine arts, and classical arts, but maybe that's something for later [laughs].
Ilana: If you could have any painting by any artist on your wall, what would it be?
Lauren: My favourite painting is The Swing by Fragonard. It is the lady on the swing wearing an 18th century pink dress, and her husband is pushing her on the swing. It is so beautiful and pastoral. Then underneath the swing is her lover looking up her skirt. It is very beautiful, but also very funny. I like stuff with a little sense of humour in it. Even in the 18th century people could laugh about something like that.
Ilana: Do you think it's harder or easier to be a creative now, then say 200 years ago?
Lauren: I think as a woman, you probably wouldn't get the commission, and artists relied on patrons and commissions. There were obviously a lot of brilliant female artists, but generally they weren't the ones that got the big jobs, the royal commissions. But in terms of just generally being an artist, you could have just dedicated your whole life to your craft, and you would have patrons that were backing you financially so you had time, because they were patrons of the arts. These days, you don't really get that as much. And I don't think I could afford to pay rent to be honest, if I didn't do what I was doing. Painting all day would be a dream…
Ilana: Are there any young contemporary artists we should be checking out?
Lauren: I don't follow much contemporary art. I follow contemporary classical artists, people who still work in the representational art style, where they do portraits, and it is very classical looking. I also follow a lot of other artists, who do what I do, which is more like concept art, and art with film, designing films… That's brilliant and inspiring to me.
Ilana: Is fashion something that interests you?
Lauren: I wish I had more money [laughs]. It is quite hard to be into fashion and not have a lot of excess cash. But I do like beautiful things, well-made things. I think that is what it comes down to for me. That is why I like indie jewellery brands, rather than like actual designer stuff because you know it has been thoughtfully designed and has a lot of love put into it. These days there are a lot of things that are just produced rather than practiced, and I don't like that. I like nice bags and nice shoes, I try to not spend too much on stuff, but it's not a "fast fashion" thing for me. If I get something I keep it, and look after it, and use it a lot. While I wear a lot of high street fashion, I love Acne Studios. Scandinavian, simplistic brands, clean lines, beautifully made… And very, very expensive [laughs]
Ilana: Tell us about your Motley pieces.
Lauren: I love jewellery that has animal motifs, especially historical ones. I love anything that has Byzantine or Ancient Egyptian inspirations. I also have the Jackal Earrings. I'm not wearing them at the moment. I tend to wear them out because they are quite heavy. But yeah, I love those.
Ilana: So tell me about the first piece of jewellery you bought for yourself.
Lauren: Sometimes I feel guilty buying stuff for myself because they'll always ask, "oh is this a gift" and I'm like "no it's for me." So I like Motley's message that encourages that. The first really expensive piece I bought was a piece from an American brand, Digby and Iona. I bought a solid gold ring with the all-seeing eye on it because I saw a friend had one, and checked it out and thought it was incredible.
Ilana: Do other people buy you jewellery?
Lauren: I think people don't tend to buy me fashion stuff because I think they know that I have a really specific taste, and they know that they are going to get it wrong. I have received stuff from relatives which is lovely, but a lot of it is pretty plain jewellery which I wouldn't necessarily wear. I will wear it only when they come around.
Ilana: Is there a book or a film that you have been recommending to everyone?
Lauren: I recently saw The Favourite, which I liked a lot because it was like marrying my two interests. I really like the 18th century as a period of history; and it's a really funny film. Also, I love Olivia Colman.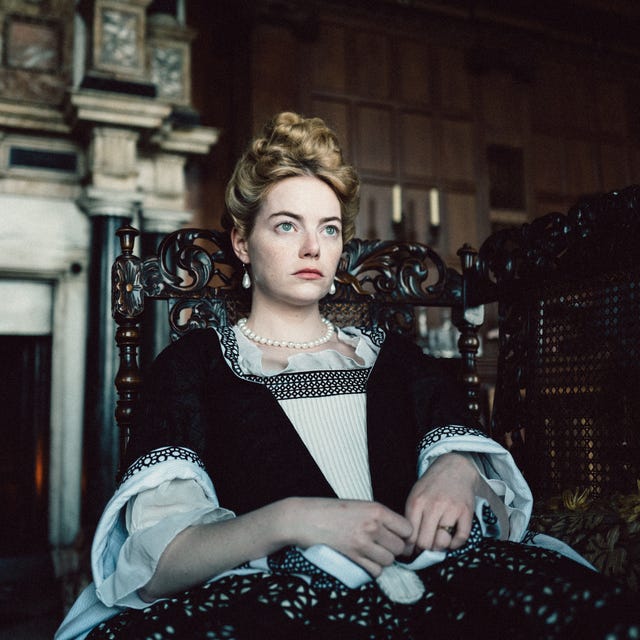 Ilana: Can you tell us about your tattoos?
Lauren: Oh yes. So, this was my first one, a sun. I wanted it really small, then they said they can't make it really small, and to have it big so they can get the detail. They did it on the spot because they had a gap in their appointments and I'd only come in to inquire … so that was fun. The moon tattoo is a matching one with my best friend – we got it at the last moment and I don't know why we got a moon. That was quite impulsive.
But I would never actually design my own tattoo because I know I would be second-guessing it and questioning it. So I leave it up to the tattoo artist. A lot of my artist friends who have tattoos have said the same exact thing. They say it is too stressful to design your own because once it is on your body, you are going to always have regrets, where as when you relinquish that control to the tattoo artist, it's a lot better.
Ilana: Do you have any regular habits?
Lauren: My flat is always completely spotless, but I will neglect to do important things. Which seems to be the opposite problem for most people. Most people seem to prioritize important things, and they are like "oh no I haven't cleaned my flat in three weeks?" But like if I have something important to do, I clean instead.
Ilana: What period of history would you most like to live in?
Lauren: I would like to live in the Regency era. And I know that may confuse some people, but I just love the glamour and the drama.
Ilana: If you were prime minister for the day, what would you implement?
Lauren: A second referendum.